Introduction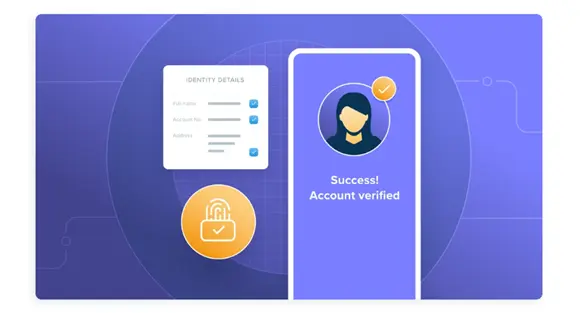 Bank Account verification is a mandatory part of customer onboarding due diligence to ensure the legitimacy of the ultimate beneficial owner. It ensures whether the funds coming in or going out have no illegal connection that may charge the other party with severe legal consequences and repercussions.
What is considered a Bank Account Verification?
Bank Account Verification (BAV) refers to the process where businesses verify the legitimate owner of the bank accounts they transact with. Ensure that the particular bank account they are dealing with belongs to a legitimate person, not an impostor or imaginary account holder.
Bank account verification prevents the input of wrong credentials and money being bounced back or transferred to a wrong account, where a business is left only with a long follow-back process for a refund. Providing proof of erroneous transactions is time-consuming, not to mention other hassles to get the transfer reversal once wrongly transferred. Businesses can avoid such nuisances by following BAV.
Why must companies Verify Bank Accounts?
Some regulatory authorities require it to prevent illegal activities, terrorist funding, or criminal or fraudulent practices. Compliance under specific laws mandates BAV, such as anti-money laundering (AML) and know-your-customer (KYC). BAV is crucial for the safe health of any business and is also required by the Reserve Bank of India and other regulatory authorities. It also builds trust among business partners.
As per the report, remote banking fraud losses in 2021 via payment cards and checks amounted to around £730 million, calling for mandatory cross-verification of bank accounts before entering into business deals with new customers.
When is BAV Required?
BAV is required when businesses transact with new customers for the first time. These are updated at particular intervals or when any doubt arises about their business intent. By performing BAV, corporates ensure the ultimate beneficial owner of the account they are sending or receiving any money and safeguard themselves from the risks of fraudulent uses.
How do Companies Verify a Bank?
Many verification service providers offer instant online BAV by entering real-time data via their API services. Some of the traditional ways of BAV are:
Micro Deposits or Penny Drop Verification
Many Businesses verify the bank account by micro-deposit. They transfer a small amount to their customer's account and then ask them to send it back via a form asking for details about their credentials.
Sending Bank Statements
Customers provide their bank statements to the businesses they want to transact.
Credit checks
Merchant cross-checks their customer's account with the information available from credit agencies.
Open Banking
Businesses can partner with open bank providers where a merchant connects directly to their customer's bank account in real-time. They instantly compare the customer's name, bank account number and other details with the customer's bank to cross-check and verify.
All this is done in a few seconds making the process hassle-free. It requires working with a regulated company, often called a third-party provider (TPP), which offers account information services (AIS) and uses a technology called application programming interface (API).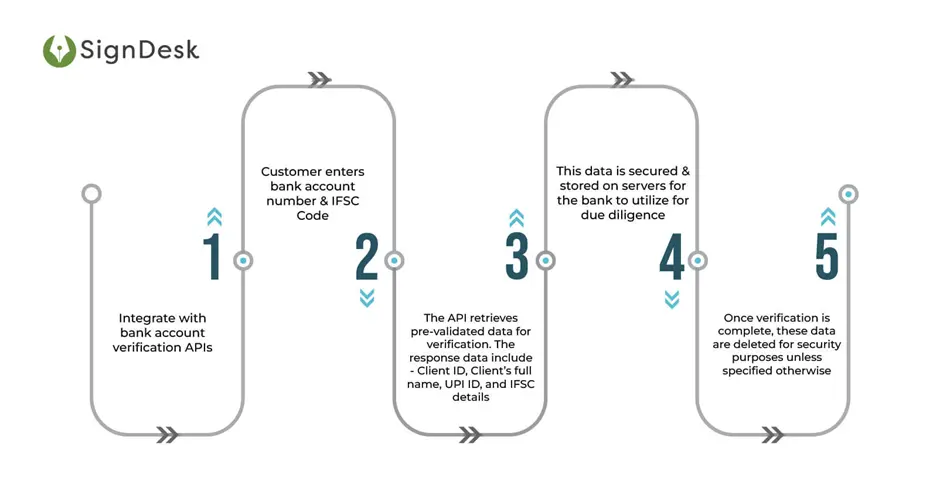 How long does it take to verify a bank account
What is the cost of BAV?
Verification service providers have pricing plans and terms based on the volume of transactions. Businesses must tie up in advance with these service providers depending on their needs and look for the economically suitable ones with the best services.
What is the scope of BAV?
Some of the top services provided by these verification service providers are:
Biometric Authentication
Know your customer (KYC)
Identity Verification (IDV)
Re-verification
Benefits of BAV
BAV prevents/reduces the risks of any fraudulent or criminal activities by third parties. It also helps create a positive customer experience. 9 out of 10 respondents were anxious about the rising digital bank frauds, including credit card or net-banking frauds, as per the great payments disruption report.
It further reassures the customers that the merchant they are dealing with is the right person to deal with and is secure.
Uses of BAV
BAV eliminates your worries related to any security issues. Businesses know they are connecting to real honest people, not fake account holders. It also ensures that the money coming in is from suitable sources and flows to the proper authorities.
Conclusion
Bank account verification is mandated by regulatory authorities as well as necessary for the safety of all companies. Many service providers provide facilities where any company can verify the bank account of its prospects instantly. Hyperverge is one of the leading service providers which can help you verify all your customer details, including phone verification, bank account verification, address verification, and more.
FAQs
How do you verify a bank account?
There are three ways to verify a bank account, which are: 1. Micro deposits 2. Checking bank statements 3. Merchants can cross-check the customer's information with credit agencies
How long does it take for a bank account verification?
It can take a few seconds to a few working days depending on the process chosen. Micro deposits online can be a real-time process, while asking for a bank statement from the customer to cross-verify can take up to several working days.
What are bank verification documents?
A scanned copy of a government-issued ID can be used as bank verification documents. For example, the Aadhaar card, Passport, Driving Licence, PAN etc.