Modes of Video KYC
Two Modes, One Outcome
An efficient alternative to in-person authentication compliant with global regulatory standards
Self Verification
Users can record their videos and go through the entire identity verification flow on their own with complete integrity.
Agent assisted verification
Agents are present in real-time throughout the verification process to aid users & ensure integrity.
Some Exciting stats from our customers
reduced drop-off rate
50%
AVG CALL DURATION
1.5 mins
Straightthrough processing
95%
Schedule meetings easily through any channel
Initiate our Video KYC solution across any channel, cover all possible customer touchpoints without any hassle.
Sophisticated AI, to increase agent performance
Our AI, which is engineered for conversion and optimised for productivity, extracts information and auto-populates, increasing agent productivity allowing them to conduct more calls throughout the day.
Customizable steps that can be modified for your product
Workflow configuration and modification has never been this easy! Edit and change your wokflow effortlessly, in a way that suits you the best.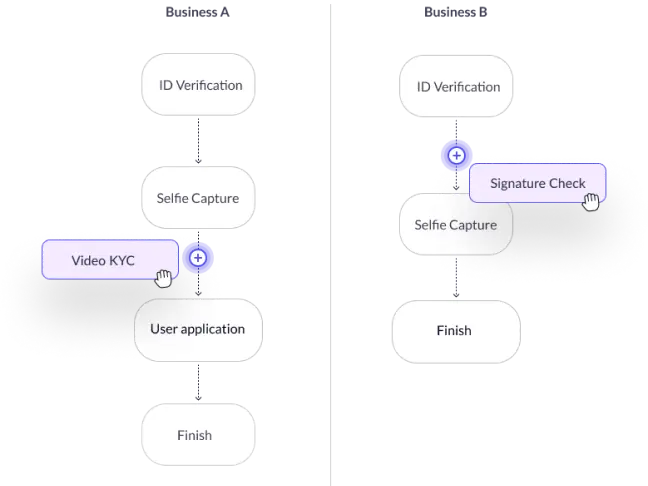 Customer Stories
Learn how we supercharge businesses!
Support
Frequently asked questions.
How long does the go-live process take while using HyperVerge's online video KYC service?
How can HyperVerge's video KYC solution help in optimizing the incoming video call requests at peak times?
While using the video KYC solution, if a customer drops off due to internet issues, is there a way to reconnect and resume with the process?
Can't find the answer you're looking for? Please chat with our friendly team.