Why trust HyperVerge?
Trained on diverse facial variations and ID formats, our robust AI solutions have onboarded over 750 million users.
0
%
Reduction in drop-offs
0 Million+
Customers verified
0
%
Reduction in drop-offs

Prevent unauthorized access
Safeguard minors from inappropriate content and shield seniors from potential fraud.
Comply with regulations
Ensure compliance with regulations when offering age restricted products or services.
High conversion rate
Onboard genuine customers instantly with a frictionless process at a 95% approval rate.
Seamless

age verification system

Onboard age-verified customers accurately in 2 simple steps
without impacting user experience.
Step 1: ID Check
OCR
Extract Date of Birth automatically from the submitted ID card to verify the age of the user.
Database Verification
Verify the authenticity of the ID card against the local central database for a foolproof process.
Step 2: Selfie Capture
Face Match
Match the live selfie with the photo on ID card to ensure it is the same person.
Liveness Check
Check if the user is truly present using our iBeta-certified liveness detection solution.
Stay compliant with the regulations
of your industry
Enable seamless compliance globally with specialized
age verification services for all sectors.
Cannabis
Gaming & Betting
Carsharing
Tobacco & Alcohol

Online Dating
Marketplaces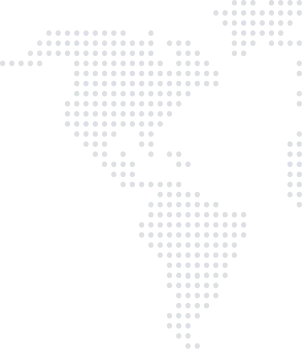 WHY HYPERVERGE
Choose HyperVerge for

Seamless

Age Verification
Maximize Conversions
---
Ensure successful verification in the first attempt
Achieve straight-through processing rates of 95%+
Stay Compliant
---
Effortlessly scale to new user segments while staying compliant
Attain compliance with GDPR, ISO, AICPA, SOC2, FATF, EU MLD, and more
No Code User Flows
---
Launch age verification workflows within minutes
Iterate easily till you achieve optimal user experience
Reduce Fraud
---
Stay ahead of fraudsters with best-in-class liveness & forgery checks
Verify the authenticity of the ID with the local government central database
Give HyperVerge a try!
Significantly reduce drop-offs, manual reviews, fraud, and
compliance issues.
1
Schedule a call
with our team
2
Tailored business workflow
3
Get a 30-day
free trial
4
Subscribe if you
find value

HYPERVERGE'S

PROMISE
We will not give up till you see
business impact.
Go-live in
4 hours!
Integrating is a hassle-free activity with our Web & Mobile SDKs.
Our low-code workflow saves developers' time & enables you to go live within hours.
The clarity with which HyperVerge has documented helped us make an easy choice over other vendor.
Java Script
Android
Swift
Flutter
React Native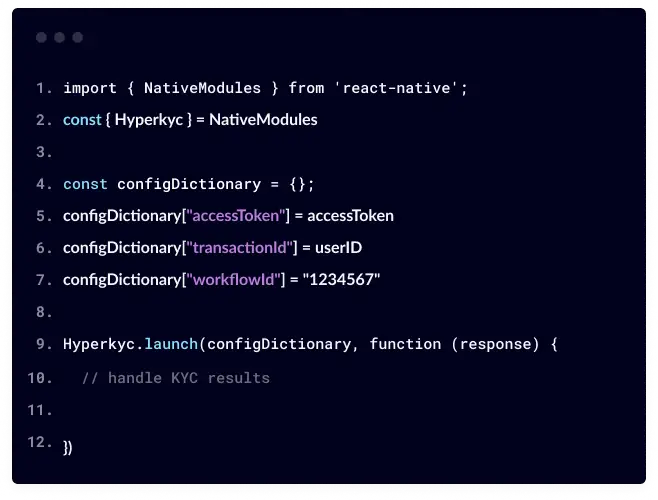 TESTIMONIALS
Customers love HyperVerge!
"We want to make credit much easier and faster for the larger population and not only the elite few. HyperVerge is a team of very smart people from reputed colleges in India and they have cracked the process of identity verification using Al/ML"
"CIMB is proud to be associated with HyperVerge over the past year. We've had a phenomenal experience partnering with them for our eKYC journey."
"We were able to reduce the number of cases of cyber crime complaints or chargebacks after we went live with HyperVerge,"
"Even at scale, we've never had escalations. Teams have resolved any issues with the HV team seamlessly. This is exactly what we want."
HyperVerge made our lives easier through the whole customer acquisition and activation process. We were achieving high business impact after we built in their solutions where there were previously very high drop-offs for the users.
By using HyperVerge's APIs, we cut short the document validation process from 8-10 mins to 10 seconds.
SUPPORT
Frequently asked
questions
Still have questions?
Please chat with our friendly team.
Get Started
What is HyperVerge's age verification solution?
How does HyperVerge's age verification differ from other solutions like Sumsub, Onfido, Jumio, Persona or Veriff?
What methods does HyperVerge use for age verification?
Can HyperVerge's age verification integrate with my existing platform?
Can HyperVerge's age verification solution be customized for specific requirements?
How do I get started with HyperVerge's age verification solution for my platform?