INTRODUCTION
About slice
Founded in January 2016 by Rajan Bajaj, slice is an Indian credit card challenger company. The slice app and card are popular with millennials and GenZ – who have been on Instagram and Snapchat for years. These customers expect the best in design and user experience, which slice provides.
Rajan Bajaj was a Forbes Asia and India 30U30 – Finance and Consumer Tech respectively. The company has raised over $240 million in funding from top investors including Tiger Global and Insight Partners. Its latest funding round – Nov 2021 – put its valuation above $1b, making it a unicorn.
PROBLEM-SOLUTION
It's tempting for us to write every business case as a problem and a solution, like a movie. A client had a problem, and HyperVerge came to the rescue. But this story is not like that. slice has an excellent team – they get everything right. Even a crushing global pandemic didn't affect them much.
That things went as per clockwork at slice is not by accident, but by design. This story is about what went behind the scenes, within the scope of the HyperVerge-slice relationship.
PLANNED GROWTH
Going back 5 years
HyperVerge and slice started working together in 2017. The world was quite different. There were fewer fintechs, and customers were not very aware of them.
We chatted with Mahima Garg, Chief Risk Officer and a finance industry veteran. "Adoption is much higher today," said Mahima. She pointed out with more usage comes more bad actors who will try to defraud the system.
A robust KYC is the first step in fraud prevention. The KYC options available for fintechs have expanded over the last 5 years. Today there are multiple approved ways to complete KYC – digital KYC, Aadhaar based offline KYC, Digilocker and C-KYC.
One Step at a Time
In 2017, slice used HyerVerge's OCR feature only. As the market and regulatory landscape has improved, so has slice's use of HyperVerge's features.
After OCR, slice integrated the HyperVerge face-match and single-photo liveness test. The face-match checks whether the face in an image present is matching with the face in a document (ID card). The liveness test can check whether an image is a photo of a person or a photo of a photo, thus enabling slice to disallow cases where fraudsters are trying to open an account with someone else's identity.
Shaique, who manages operations at slice, added, "Then we added the HyperVerge C-KYC module and also Aadhaar offline KYC – which we were doing on our own earlier. We're still expanding our scope of work with HyperVerge and consuming more features."
SCALING
In a very short time, slice has been able to capture pole position with respect to payment instruments among the younger population. It now counts over 7 million users. Much of the growth has come from media campaigns. And more is yet to come. slice is the principal sponsor for the Mumbai Indians. During the IPL season, slice sees a huge growth in both new customers and usage.
Preparing for Scale
When a product like slice scales, edge cases also scale. "Number of fraud attempts increases exponentially. But operations can't break," explained Shaique. Teams at slice anticipate and plan for problems before they occur. "We have to tweak the way we consume the APIs. And there is a lot of room to play with in the HyperVerge solution," Saique elaborated.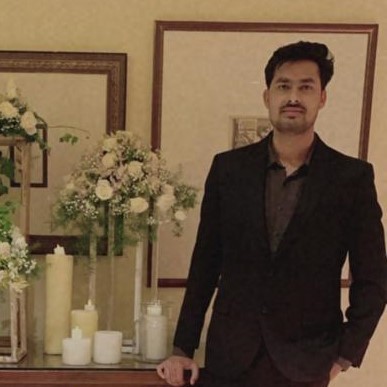 At scale, even a few small issues can be a big issue because a lot of customers get affected.
Shaique Mustafa
Associate Director, Operations
Testing
We asked Mahima – how does slice prepare for scaling? She explained that the teams at slice project optimistic volumes for 3-6 months down the line. Then they build their current plans for 1.5x that number.
Mahima mentioned that they test every system. "When we're doing a branding blitz, we test for 5X volume," she explained.
Shaique, who manages operations, explained, "In 2021, we tested the HV system – we called the API 5-6x the rate at which we were expecting onboarding. We checked for latency, any degradation in quality, fraud prevention, the very basics."
REFLECTIONS
Relationship
Reflecting on the HyperVerge-slice relationship, Mahima said that she doesn't need to interact with the HV team and that's "the best thing." Shaique added that slice always considers relationships as an important criteria for partner selection. "If there are two vendors of equal capability, we'll pick the one who is easier to work with. We will check for market reputation. And we ask if the team is tech savvy."

Even at scale, we've never had escalations. Teams have resolved any issues with the HV team seamlessly. This is exactly what we want.
Mahima Garg
Chief Risk Officer
Capability
slice is a payments company which is positioned as a challenger to Credit Cards. It has millennials as its customers, so the experience has to be top notch. Yet, as a lender with a distributed customer base, it can't compromise on fraud checks. In many ways, the expectation of capability from a KYC partner is very high for slice.
Recently HyperVerge was tied at the top of the leaderboard for NIST's face recognition benchmark for biometric onboarding. "This gives us a lot of confidence," said Shaique. "We also look for latency, quality, downtime and a lot of other items. HyperVerge's tech has always been excellent."
SUMMARY
With cutting edge features, high reliability and excellent service, HyperVerge tech has been the perfect partner for slice in their blitz-scaling journey. As Mahima pointed out, they didn't have to escalate on any issues – things just worked.
EXECUTIVE SUMMARY
slice uses HyperVerge tech to scale customer onboarding
5 million
Users as of Oct 2021
150 million
Total addressable market