INTRODUCTION
About IndMoney
Wealth management platform IndMoney is a one-stop app which allows users to track all of their financial assets i.e. assets and liabilities in one place. With the use of machine learning and Artificial Intelligence, it helps users to save and invest at zero commission across different instruments like US stocks, mutual funds, fixed deposits and many more.
IndMoney was founded in 2019 by Ashish Kashyap (CEO) and Amrita Sirohia (CRO). Ashish had previously founded the Ibibo Group (Goibibo, redBus, PayU India). Amrita has built and managed wealth teams from scratch. Prior to IndMoney, she worked as Vice President at HSBC.
THE PROBLEM
IndMoney wanted a complete Digital KYC experience
Initially, IndMoney's manual process would require the backend operations team to manually check all uploaded documents. This process included checks for errors and frauds, for e.g.: Are the names on the documents matching? Is the face on the ID matching the customer's photo? Are the names on the documents matching?
Superior experience via quick TAT: IndMoney's target segment is the younger generation who demand a superior experience. Their first real interaction with IndMoney is the onboarding process. Delay in KYC, requests for multiple document uploads, and follow-up questions from KYC agents – these create an unacceptable experience for this customer.
Hence IndMoney wanted to switch to an entirely digital KYC process – which would be fast and convenient. "The bar is very high in terms of users' expectations right now. It could be any service that you provide, whether it is payments or it could be a streaming service," commented Dhinesh Potnuru, Product Head.
Ensuring smooth backend ops: Manually checking KYCs adds to the operational costs. And even more so if customers had to be asked for additional documents. To top this, any friction in the KYC process becomes a headache while scaling new customer onboarding.
Preventing fraud at entry: It's tempting to design a system to push 100% of customers through a digital KYC process. But KYC is meant to prevent fraud – it protects the platform from unnecessary risk. Is the applicant genuine? Are the applicant's documents authentic or forged?
Plus, faulty KYC could attract regulator wrath.
A perfectly smooth operation would allow for a high green channel but not too high that it invites risk. The automated KYC process had to stop frauds (and genuine errors) at entry without causing a pile up at the manual backend ops desk.
Multiple KYCs and regulators
An additional dimension for IndMoney is that it allows customers to invest in multiple assets through their platform – US stocks, mutual funds, FDs, etc. KYCs for these are mandated by different regulatory bodies. Yet IndMoney wanted to give a single unified KYC experience.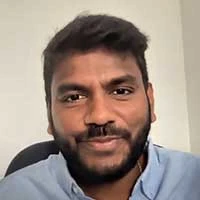 The holy grail goes back to doing the KYC through which we want to understand if the user is genuine or not. That is where HyperVerge comes into picture.
Dhinesh Potnuru
Product Head, IndMoney
THE SOLUTION
The IndMoney team recognized the need to introduce a machine-led solution and not a human-led one. It chose to partner with HyperVerge for its KYC process. As soon as it went live, the customer experience improved. Not only was the TAT almost instant, HyperVerge's system took care of the small details.
HyperVerge's KYC toolkit includes instant ID-OCR, Facematch and liveness check. With a combination of these, it is able to detect bad actors i.e. fraudsters. For example, if a user is trying to open an account with someone else's PAN card, s/he is prevented immediately – without any human intervention.
With 99.5% accuracy and incredibly low false positives, HyperVerge's system was able to ensure a higher green channel percentage of 80%, i.e. these were approved in a straight-through-process (STP). The remaining 20% cases were flagged for manual review.
From a tech point of view, the IndMoney team was also impressed by the low API latency. And the extensive documentation.
Kunal Rai, PM, IndMoney: What helped definitely is the documentation, the clarity with which the HyperVerge team has documented all the use cases. The second part where they helped was in reducing the API latencies and the false positive rates.
‍
THE 10-DAY CHALLENGE
When the pandemic started in 2020, the entire financial system went into a turmoil. But as the months progressed, things looked brighter. 2021 was a period of incredible growth for IndMoney. In August 2021, IndMoney had integrated HyperVerge Digital KYC into it's Mutual Funds stack, and by December they wanted to integrate Video KYC.
Having worked with HyperVerge for a quarter, the IndMoney team expected the moon from them and set a challenge to launch before the end of the year. HyperVerge delivered, and how!
From the first conversation to go-live on 31 December 2021, it took just 9 days – which was the fastest integration ever for IndMoney, and perhaps an industry record.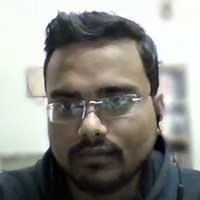 We wanted to plug in the Video KYC solution for our users and HyperVerge was our obvious choice. The whole implementation process was super fast and smooth.
Kunal Rai
PM, IndMoney
IMPACT
IndMoney went live with the HyperVerge solutions in August 2021 and since then the company's business volume has grown 4x. With the use of HyperVerge technology, IndMoney is able to set the right tone for a new customer's journey – a positive one.
Customer support tickets have also reduced considerably. This has happened because points of friction where users raised tickets have been smoothed out.
HyperVerge as a partner is highly agile, with very high speed of execution.
Ashish Kashyap
Founder and CEO, IndMoney
EXECUTIVE SUMMARY
IndMoney and HyperVerge set industry record on Video KYC launch.
9 days
From conception to go-live